Top 10 artist websites
Stefano Pirovano & Piero Bisello
Here is our (temporary) selection of 10 great personal websites of contemporary artists, chosen among both internet litterates and not.
Contemporary art and the internet have been revamping their relationship lately. Call it a blessing or a curse, the recent enthusiasm for all things online due to lack of alternatives (read coronavirus situation) has spread from the largest to the smallest contemporary art initiative. Online exhibitions, web radio shows, VR galleries: artworlders spend a lot more time with their browser these days. In this selection, we present 10 great artist websites to ride this wave.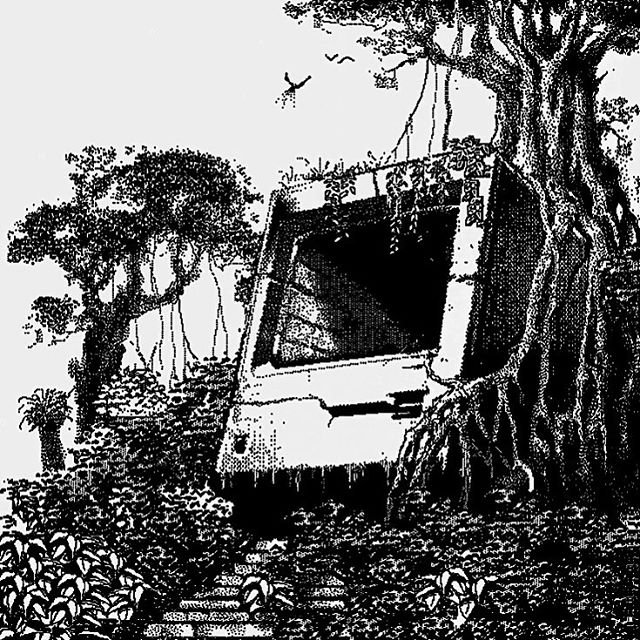 Mind you that we don't want to be scientific in any way. We are conscious that the relationship between contemporary art and the internet is a long one. Great art historical efforts have been made elsewhere (here, here, and here for example), and they deal with the topic more extensively that we wish to do with our selection. We nonetheless kept the history books in the back of our heads. Internet art from the 1990s is somewhat represented, and so is the post-internet generation of just a few years ago.
[For a panorama of the post-internet generation, this is our review of the 2016 Berlin Biennale. Ed.]
We also considered a few artists whose medium of choice is far from being digital, yet their internet fluency has surprised us. In other words, we looked for those personal websites that function as autonomous artworks or provide new content rather than being a mere catalogue.
A final disclaimer before the list. To us, the world of art on the internet seems like an archeological site changing at incredible speed. What we propose today might not exist tomorrow. Websites and all things online can be changed in the blink of an eye by their makers. For this reason, they might disappear just as fast.
We took some measures against volatility. On the one hand, we included a significant screenshot from the websites in question along with a link to them, hopefully keeping this selection readable even when those websites are gone. On the other hand, we wish to update this list in the future, adding what for us is worth being here and removing what no longer exists.
***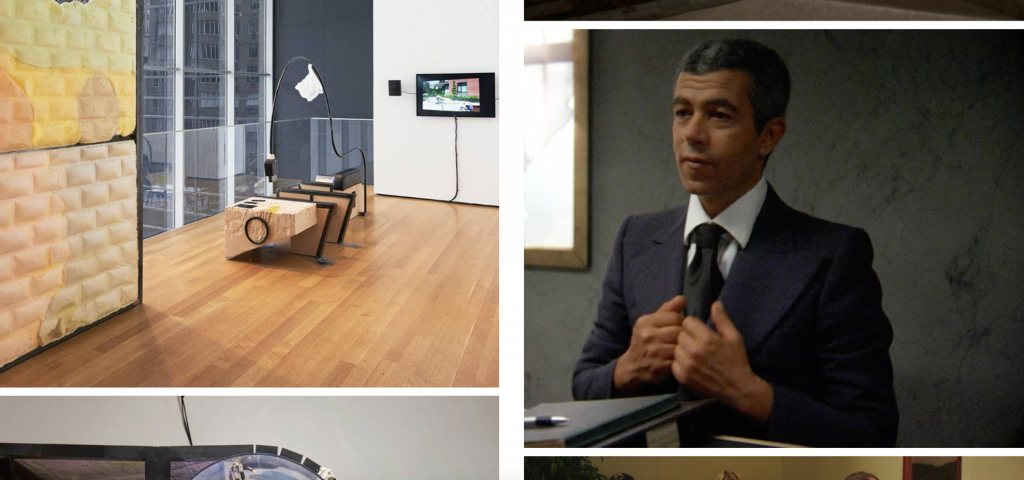 We chose Neil Beloufa's website for its minimalism, which builds on scarcity of images and information. Instead of showing lots of content about his installations and films, Beloufa's site aims at creating a specific atmosphere through a few shots. What happens in this web environment might actually be far from the physical work of the artist. Similar examples of minimalist gestures in artist personal websites are those of Torbjørn Rødland and Marie Angeletti. Both active photographers, their choice of showing only one picture at a time suggests attention to a sparser but deeper experience of the artwork online.
Rafaël Rozendaal is perhaps slightly too young to count as an example of 1990s net art. However, his work owes to the pioneers from that era such as Olia Lialina, JODI, Eva & Franco Mattes, Vuk Cosic, who all used the browser as their medium. Rozendaal's personal website is a great portfolio of all his browser pieces, but we decided to include it on our list for the way it presents new content, namely fantastic original haikus. Violon d'Ingres (Ingres' violin) is a beautiful expression in French to describe a situation where an artist masters a second medium, a kind of skilled amateurship. For example, the painter Ingres was also a good violin player. The haikus of the web artist Rozendaal are his violin, and his personal website is their significant vessel.
Five years ago, artists exploiting corporate aesthetic, stock images, sleek surfaces and LED lights were categorised as "post-internet." The previous generation used the web as an artistic medium, whereas post-internet artists used it as a source. For better or worse, Parker Ito was considered an example of this new current. His personal website, or at least its older version, where elements of his gallery installations repeat digitally through animated gifs, images, and an unrestrained layout shows how Parker Ito's work has always been too sophisticated to be a mere trend. His website is more than just the sum of internet-art and post-internet art.
The 2015 website of Seth Price contains and represents the semantic complexity of his work, repeating his aesthetic. It is information within form. There is a large amount of documentation, sorted by poetic categories, resembling a tidy warehouse for images, texts, and the digital infrastructures from which the exhibitions took shape. With his website, the artist chose to share the catalogue of his thoughts rather than his work, making it browsable through time.
With its apparent simplicity, the website of Amalia Ulman gives the impression that all you want to know about the artist is there. Her installations from 2015 till 2018 are collected under the section Privilege, working as an umbrella for the homonymous online performance Privilege from 2015 and 2016. This is the most interesting section of the website for us, showing how Ulman's work can be seen as a coherent, continuous and single project.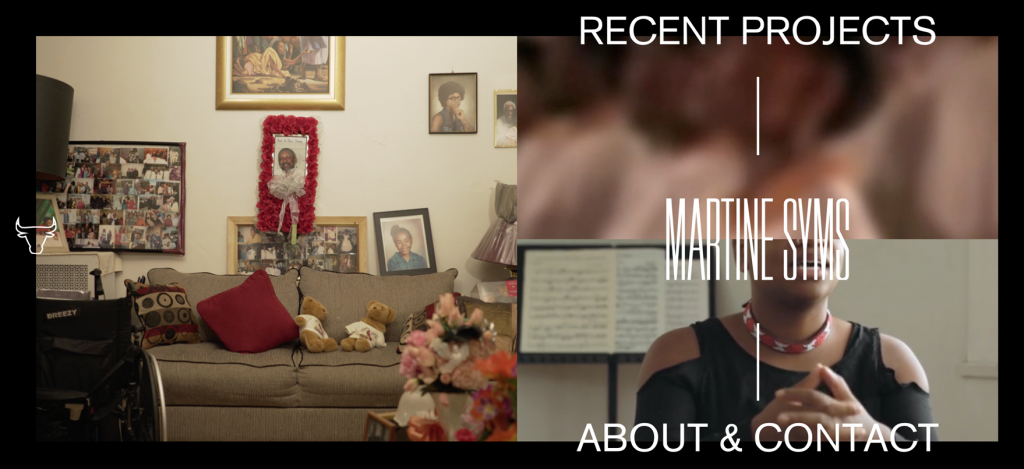 For the hip graphic designers out there, the website of Martine Syms might be the best in our selection. The typefaces look contemporary and fashionable, although they don't turn the site into a mere typographic show. The blocks are well proportioned with an edgy twist in their dynamic superimposition. On top of this graphic quality, what we liked about Syms' website is the way her projects are exhibited. The explanatory text is hidden by self-starting videos, which can in turn be hidden when words are brought to the fore, allowing focus on both.
Blu is one of those street artists who chose to stay away from the art world without making any exceptions with auction houses like his colleague Banksy. His website is "nice" in many ways, which could be seen as a limitation. However, it is straight to the point and highly expressive, which counts as the quality that stands the test of time.
The website of the collective Claire Fontaine is a series of "object-works" scattered on a white background. The only available information about them is a short caption. There is no cv, no link, no text. One has to just scroll down and come across a few "things." It feels like walking on the beach or strolling at the flea market, finding objects that speak for themselves, creating your own associations.
The phrase "to hit the sea with a hammer on the homepage" might sound like a verse from a surrealist poem in the internet age. It is also a rather literal description of what happens on the website of Catherine Biocca. Beside this uncanny landing on the site, the general information in it is structured according to strange dimensional categories: 1d, 2d, 3d, 4d. Moreover, what is this omnipresent fossilised tooth doing there?
Oliasson's website is like his art: technological and academic. The artist should be praised for the coherence between his digital and physical attitudes. The site is an explosion of sophisticated visual effects, with a funny "wow moment" behind every corner. A spinning rock, floating behind the text and sometimes used as a loading icon is perhaps its most poetic touch. Like his installations, Oliasson's website requires lots of material resources. Our computer overheated while browsing it, consuming a great amount of battery and having us running for electricity.
May 15, 2020