Raphaela Vogel: unification of the manifold
Stefano Pirovano
Expressionism, monumentality and manifold in the works of Raphaela Vogel, before her solo exhibition in Milan.
We wrote this text a few weeks before the opening of Raphaela Vogel's one-person gallery exhibition in Milan, that is not only her first in Italy but also her first gallery show (with Gregor Staiger in this case) after the main exhibition she had at the Kunsthaus in Bregenz at the end of 2019. In fact, there is no apparent relationship between the two shows, except the one there might be between the universal and the particular, the manifold and the one. Nevertheless, talking with the artist, this is precisely what has to be regarded as a fundamental aspect of her art practice: the scale of the work does not change due to the physical, social or psychological dimension of the space in which it is presented. A strongly three-dimensional artist like Raphaela Vogel would lead us to think that the scale of the space matters to her, especially after Bregenz. However, scale seems a quite marginal aspect in her work. Her personal vision is what really counts. The physical work is but a consequence of it. It is a bit like that painter who said he needed the same time to paint a 20 centimetre picture as a 2 metres one.
Sensuous representation of perfection is an express contradiction, and if the harmonious unification of the manifold is to be called perfection, it must be represented conceptually, else it is not fit to bear the name of perfection.

Immanuel Kant, The Critique of Judgement, First introduction, 1789/1790.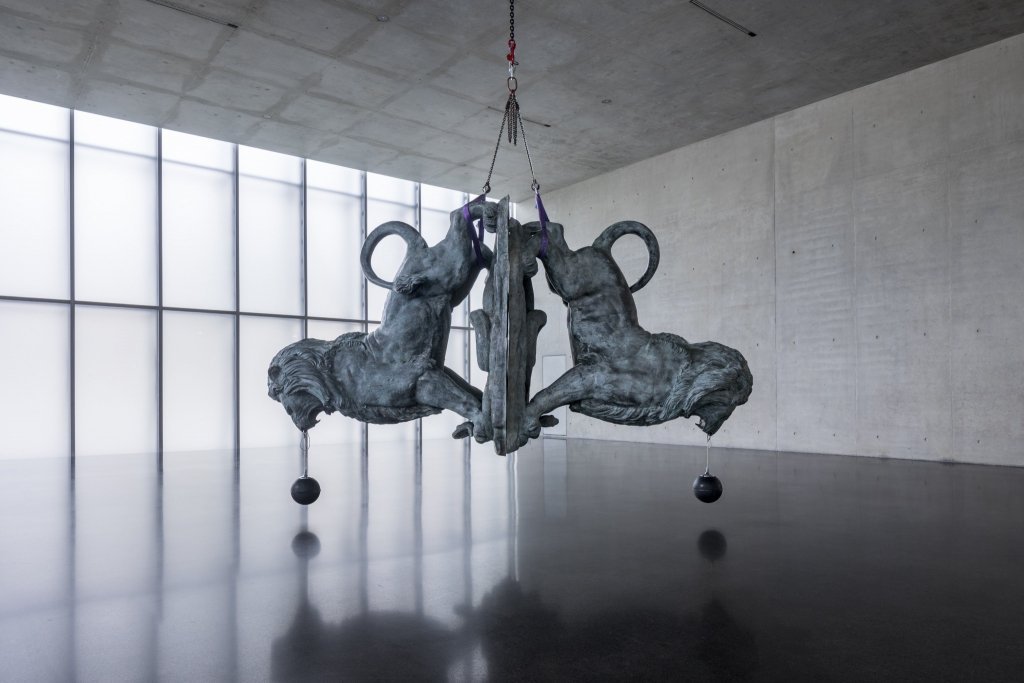 A poetic making
Almost never does Raphaela Vogel outsource the work to others, no matter how expert they are. Everything is born and proceeds from her own making. She even pilots the drone used for her videos, learning how to fly it just like a painter learns about brushes and a land artist about bulldozers (Michael Heizer, for example). For Raphaela Vogel the discourse on know-how is not reduced to mere technical capacity. This know-how is rather a way to put the artist's attention at the centre of the work. It guarantees formal control and a sense of belonging to the maker, which is sometimes missing in the work of artists that outsource skills. We have made this point on other occasions. [See our writings on Lorenza Longhi and Lucy Stein. Ed].
In the era of controlling machines, Photoshop, TikTok, and surveillance capitalism, art understood as the expression of a technical skill is more likely to represent a defence of individuality, that is of our human uniqueness rather than ego. In this contemporary moment within the history of art, virtuosity is dead. There seems to be nothing that can bring it back to life. This does not detract from the intelligence of making though, the expressive potential of doing things by yourself.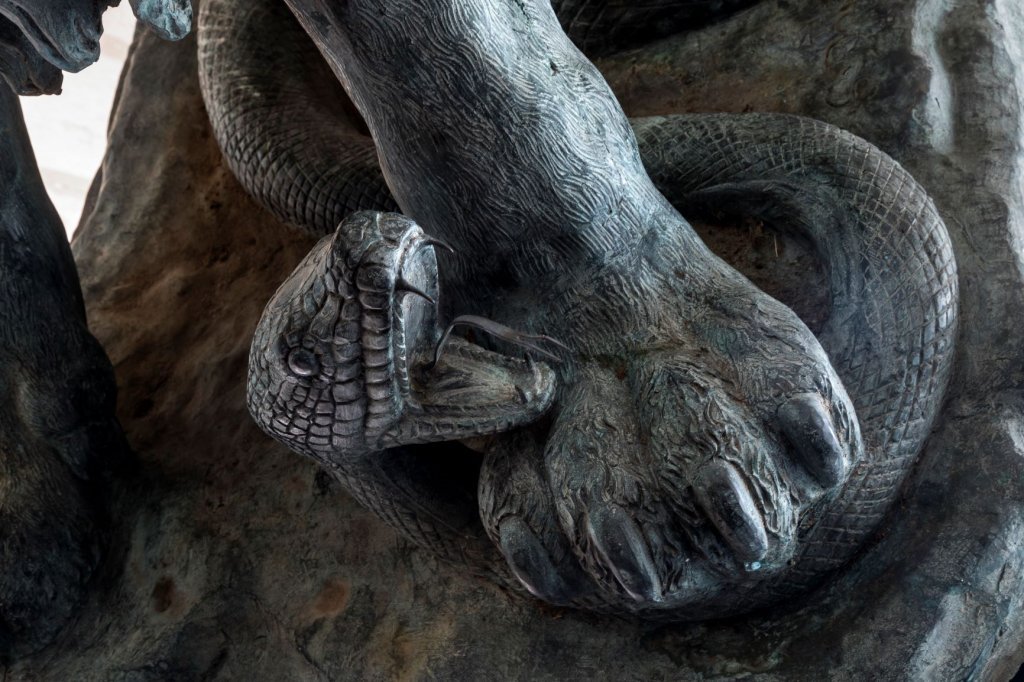 Who is Raphaela Vogel?
Once this path has been taken, it is impossible not to try to focus on the protagonist of Raphaela Vogel's visions, that is the artist Raphaela Vogel herself. In the case of Bregenz, the issue was also diligently addressed by Diedrich Diederichsen in the text he wrote for the catalog: he speaks of the existence of three types of self. The first, the cool self, is the one that fits into existing narratives, like those showed on one's Instagram account for example. Then there is a transgressive self, which interprets the need for emancipation that pre-existing narratives generate. Finally, there is a shameless self, or the self responsible for the most extreme behaviors, whose only goal is self affirmation in every form and through every channel. According to Diederichsen, all these expressions of the self are part of the work of Raphaela Vogel in Bregenz, but only to be negated and overcome. They were entrusted with the expressive potential of the artist: a potential which is not that of the artist as a social or psychological archetype.
Even after placing this interpretation alongside ours, the basic question does not seem to dissolve. Are we perhaps faced with an expressionist work, and therefore with the visualization of an interior vision which, moreover, would be consistent with the cultural roots of the person who offers it? Or are we in the field of a dreamy invention, which does not represent a sentimental reflection on the world and experience, but generates its own values, perhaps in a subconscious secretly fed by the web? The artist responds by questioning the relation between person and persona, thus proving that the role we are talking about is, fortunately, beyond definition. Conscious and unconscious converge in a single kaleidoscope whose changeability and elusiveness fascinate.
Symbols
Raphaela Vogel told us that, for her, immersive installations are interesting only up to a certain point. In Bregenz as in Milan, the goal is therefore not to create an environment that is in itself concluded. Rather, the artist seems to challenge the idea of a space, and builds her own grammar upon this challenge. Again, her works exist regardless of the physical context. Yet they are organic, muscular, multidimensional, functional to each other, even when they have separate lives. In this sense, there is something that recalls medieval religious architecture, where everything is integrated and aimed at a purpose that obviously goes beyond architecture. And like the early Middle Ages, Vogel's symbolic vocabulary is populated with animals and objects instead of characters, or perhaps actions (scene).
Monumental Non-Monumental
If it is true that Raphaela Vogel's works exclude the shell that contains them, it is also true that their apparent monumentality is not really such. If understood as a physical dimension, or extension in physical space, monumentality would be a relationship between the work and the context. That is, it would always be a relative measure. Yet art doesn't work like that. In art, monumentality is an absolute category. For example, Rothko's small paintings are monumental, and they remain monumental even alongside Richter's biggest works, which instead have the opposite value: they are pleasantly intimate even when they are large. A similar thing is true for the city of Rome, which keeps its monumentality even next to the Eiffel Tower or Time Square, or like the Dolomites next to the Himalaya.
In the case of Vogel, the concept is the opposite, somewhat similar to Richter's pieces: intimacy stays no matter how big is the work. Vogel's canine muzzles painted on what could be Robinson Crusoe's underwear, however large and intense, remain formally small, light, docilely elusive. And so far this is perhaps the most interesting aspect of Raphaela Vogel's work. It generates a dimension of its own, albeit open and permeable.
September 10, 2020