Contemplating Trifles with Fernando Marques Penteado
Piero Bisello
An essay about Fernando Marques Penteado after a recent studio visit, showing how everything can be worth contemplating, trifles included.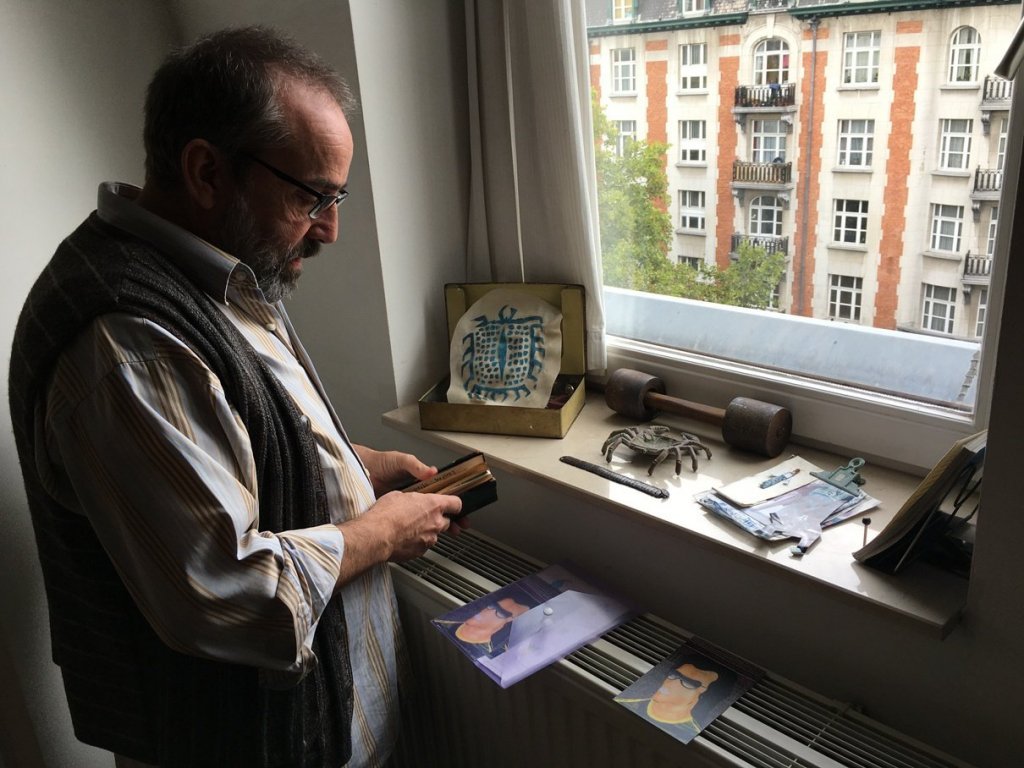 Philosopher Yuriko Saito has many arguments against so-called "art-centered aesthetics." In her book titled Everyday Aesthetics, she mentions how art has monopolized the discourse around aesthetic experiences, a pitiful situation when one thinks that "there is no theoretical limit to what can become the object of an aesthetic experience," as she says. The iceberg is much bigger than its tip. For example, we can aesthetically and beautifully encounter trifles too, as artist Fernando Marques Penteado explains to us during a recent visit to his studio in Brussels. In one of his texts, he says that "we have stopped admiring existing objects that surround us; we have stopped granting them merit, beauty and the refinement that they deserve, which lies in their simplicity and economy and in their singular designs and exquisite execution."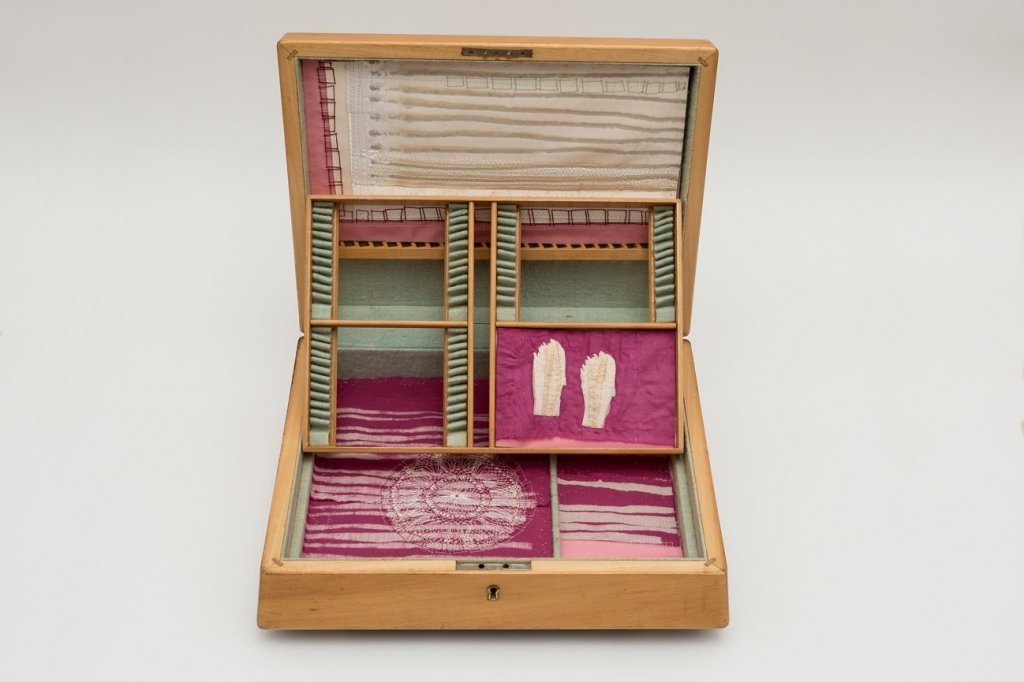 There is something really humane about his persona and work, an altruism towards objects otherwise considered of little importance, devoid of value. His care for them seems limited only by the range of his contemplation. Although these things do play a role in his practice, the usual formulas of the ready-made and found object don't seem to apply here: his trifles are aesthetically valuable things in themselves, whether or not they are eventually used as, or turned into artwork. Looking at a series of yellowed handkerchiefs, taken out of an old suitcase, whose type is now only found in flea markets, the artist tells about the imaginary lady who might have put all the world's care into them. Trifles turn big. An aesthetic starting and ending point at once, or "tactile signs" as he says: "more and more life has given me signs that experiences that are vital for me achieve emancipation accompanied by sensory, often tactile events, as if my (for instance) my head had been struck by a club causing the awakening." His careful hands unfolding the forgotten handkerchiefs appear before our eyes now.
His collection of things is not a cabinet of curiosity though. There is too much empathy in his approach to trifles. The objects are no strangers to him. He is not alien to them. Fernando Marques Penteado has saved them for decades, and contemplated them for just as long.
[Here is our interview with Orhan Pamuk, an author whose novel The Museum of Innocence reveals the importance of objects and collecting them. Ed.]
Born in Sao Paulo 65 years ago, the now Brussels-based artist is best seen roaming the hoards of the overlooks in all the cities where he's lived, which include Porto and London. Working as an applied artist for fashion designers, he also had a dream about the fashionable Antwerp. Somehow broken, this dream still seems vivid when recalled during our conversation.
Fernando Marques Penteado's making of art from trifles is both deeply grounded in manual skills and intellectually crafted. From the care to forgotten things comes the labour of the stitch, the embroidery as a typical medium for him. Even techniques can be trifles, for example the ostracized "serti", a silk painting technique used in his series and exhibition Scarves & Bags at Mendes Wood DM. He explains how the craft was something taught to tourists travelling to Club Med resorts, recuperated and turned into a supplementary job, his work of execution for fashion designers. It's been said that the artist, more or less unconsciously, appropriates these typically feminine techniques for a reflection on gendered roles and tasks. Paraphrasing AJ in the book Art and Queer Culture by Catherine Lord and Richard Meyer, there might be a seek for the friction created by presenting the male through the female in the artist's work. However, the picture seems more complex insofar as these boundaries involve class and economics too, or they are important strata for different stories of cultures. A prism of implications forms when things like serti are appropriated, with a red thread that covers all the sides into what eventually is something that "transpires life," as the artist says.
There is undoubtedly a reflection on gender conventions and challenging assumptions in Fernando Marques Penteado's work, but there is fiction too, one of that type that takes his work away from a straightforward dealing with these topics. Of the many things he needed to leave behind before his move from Porto to Brussels, his collection of crime novels weren't among them. He tells us how he now understands the literary structures of those stories after reading so many of them, how the male detective is the real protagonist, along with his fight against crime, and his masculinity. He tells us: "My main remark is on how suppressed a situation between two men can be. It doesn't have to end up in homosexuality. It is more about the confusion of men who cannot be frank to one another on an emotional level. Machismo is just the epitome of this nonsense." Emotionally frank is an effective way to describe the kind of openness the artist is able to offer to those who listen and look.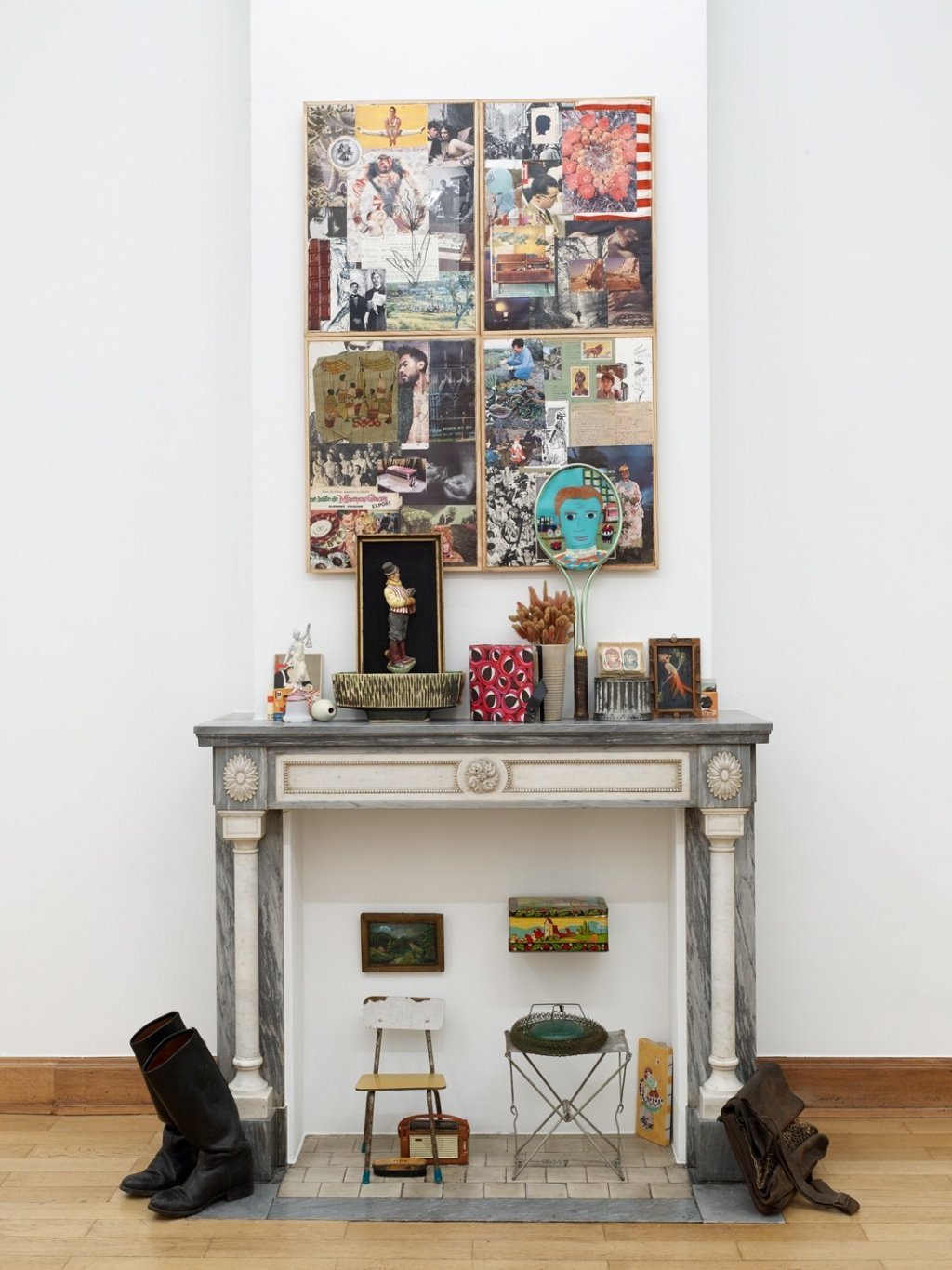 Beyond crime novels, the idea of fiction keeps coming back in Fernando Marques Penteado's work. His last exhibition at Mendes Wood DM is one example: found objects are turned into storyboards for a novel that unfolds before our eyes in the exhibition space. Embroidered portraits of the protagonists hint at the plot while scenographic elements–a table, smoked cigarettes in an ashtray, etc–bring back to the players. Other exhibitions of the artist show this process of make believe: they are literary assemblages where single artworks are props for the narrative, where tales are never just products of imagination as they come from objects that are found with their "unique secrets," as the artist says. Found objects become founding ones.
In artist studios things can also be nostalgic and intimate, talking about the very own existence of the artist. Anyone who has visited one will agree. In the case of Fernando Marques Penteado, the conditions are slightly different insofar as his objects mix personal, external, and fictional narratives. One goes from found handkerchiefs of an imaginary man to sensual tropes from the artist's biography, like an ice-cream cup ordered at the late Fasano café on Avenida Paulista in mid 20th century São Paulo. Transpiration of life is also transpiration of the artist's life. Trifles are tender, full of pride for the few who owned them. The fear of overlooking things as banal as a heater is dissipated if, as Yuriko Saito says, anything can prompt aesthetic reactions and phenomena. It is perhaps no coincidence that Fernando Marques Penteado gave a name to his heater: Cristiana.
October 15, 2020