A suspicious dialogue between artists Francesco João and Sven Sachsalber
Stefano Pirovano, Francesco João, Sven Sachsalber
Artists talk to each other pretty often, and so do Francesco João and Sven Sachsalber about controversial sports figures, biking, and nineties racing suits.
What follows is the transcript of a telephone conversation intercepted on May, 22nd, 2020 at 12.03 pm, recorded through a bug placed by one of our agents in the studio of Francesco João in Milan. For reasons yet to be clarified, João calls his colleague Sven Sachsalber in New York, where the latter currently lives and works. A few suspicious facts emerge from the dialogue between the two artists.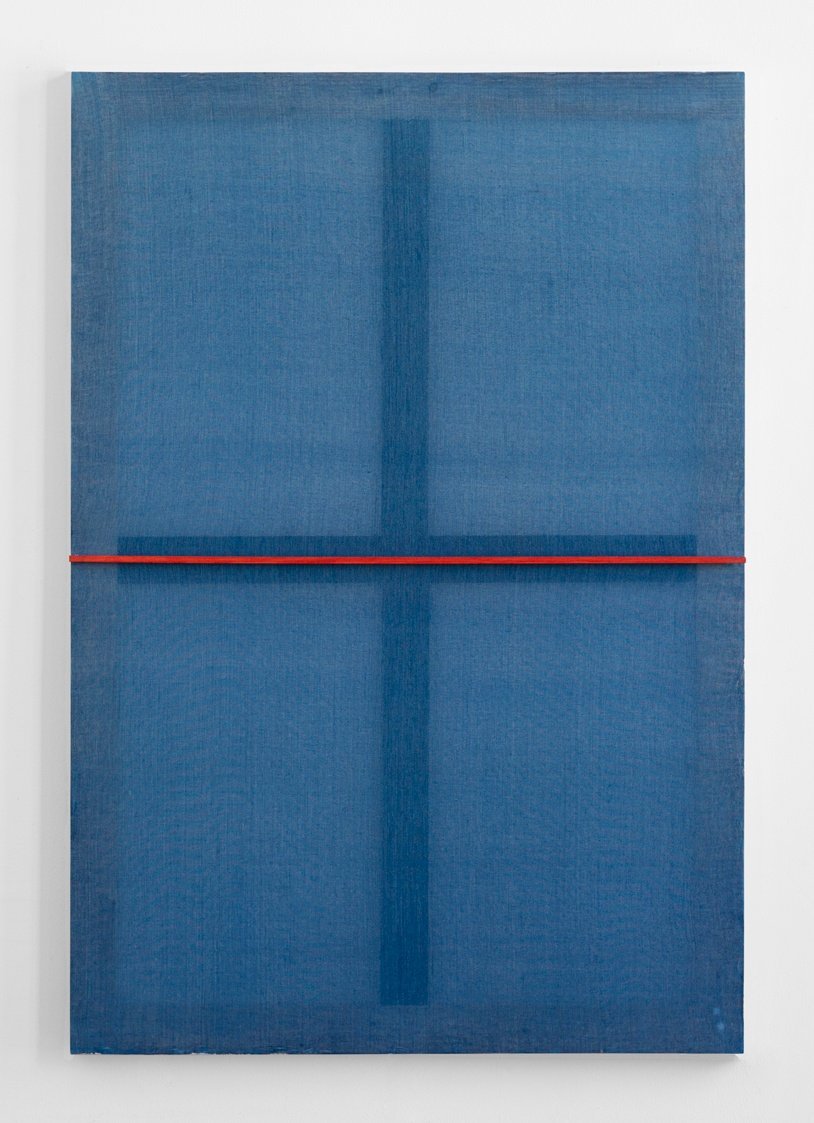 Why is Sachsalber worried about being put in solitary confinement and why is he so interested in João's dual citizenship? Is he afraid that his status as an Italian artist residing abroad may not be viewed favourably by the System? Moreover, Sachsalber practices sports regularly, which is a rather anomalous fact for an artist nowadays. This is all very strange.
[For more uncanny dialogues, here is our interview with dead Isabella d'Este. Ed.]
The two speak about sports suits. Actually they speak about copies of sport suits, fabrics sewn onto the canvas of Sachsalber as if they were classic alto-rilievos. They were on view last year in New York at Ramiken, a gallery dealing with other emerging artists that need investigation: Jean Katambayi Mukendi among others. [Here is our take on one of his artist-curated group shows. Ed.]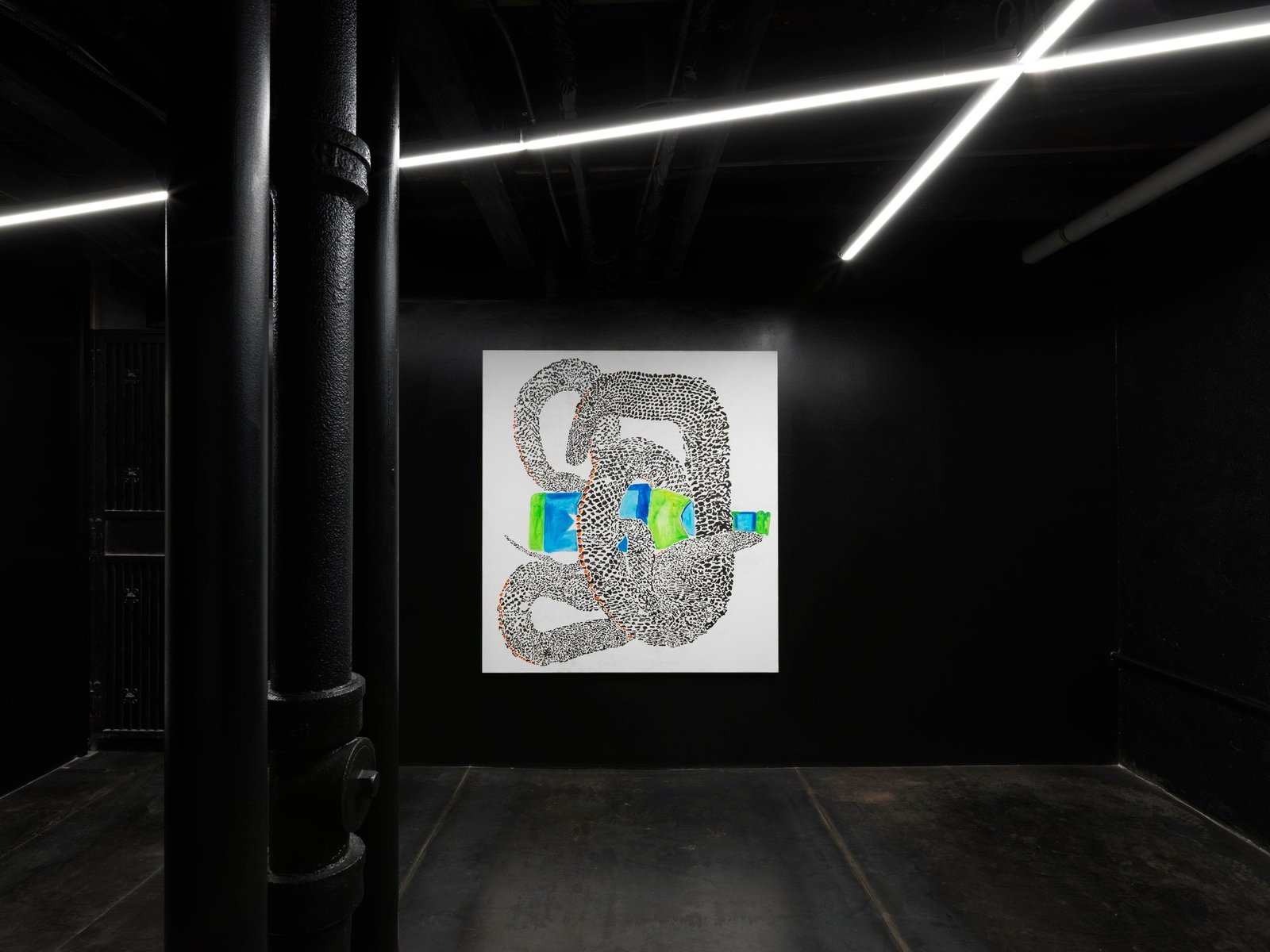 The phone call also reveals that Sachsalber was in Naples and visited the Chapel of San Severo, from which he drew inspiration for a work linked to the figure of nothing less than Mario Cipollini! Shouldn't artists be intellectuals? What has Cipollini got to do with art? The position of Francesco João is not entirely clear either. Why does he say he thinks of Olivier Mosset when he looks at Sachsalber's work? It might be a coded message.
*
Francesco João: Sorry I'm late, I couldn't call you earlier.
Sven Sachsalber: Don't worry, you are not late for an Italian.
Francesco João: When it comes to punctuality, I got the worst mix of blood. [Italian/Brazilian. Ed.]
Sven Sachsalber: Do you have dual citizenship?
Francesco João: Yes
Sven Sachsalber: Do you know if I can go back to South Tyrol right now?
Francesco João: If you find a flight, yes.
Sven Sachsalber: Would they put me in solitary confinement?
Francesco João: Yes, it could feel like a holiday.
Sven Sachsalber: I always go back there for a month during summer, as I'm obsessed with biking.
Francesco João: Like downhill?
Sven Sachsalber: No, I ride on the road with a racing bike.
Francesco João: In New York too?
Sven Sachsalber: It is too dangerous in New York. On the contrary, South Tyrol… I also bought a professional bike. It is much more fun if you use highly performing gear. My real passion is racing bikes from the 1990s, such as the Cannondale of Mario Cipollini from the Saeco team. He is a controversial character, but those bikes are just beautiful.
Francesco João: Controversial sport characters but with interesting equipment huh… I think of Gianluigi Buffon who wrote "Boia chi molla!" ["who abandons the struggle is an executioner," a neofascist slogan in Italy. Ed.] on the Parma team jersey in 1999.
Sven Sachsalber: Yes, he played with the number 88.
Francesco João: Also the zebra suit of the German national ski team of 1994 with the inscription "Keine Macht Den Drogen" ["no power to drugs," an anti-drug political slogan from 1990s Germany. Ed.] like that on the painting you presented at Ramiken last year, which I found really great. It seems to me there is no controversy in this case. Do you include elements like this to talk about the topic of sport equipment or are you more interested in the aesthetic of it?
Sven Sachsalber: Chance very often influences the way I work, a sort of "momentum." I was just a child in the late 1990s and early 2000s, but through my passion for cycling and skiing I got to like the sport gear from those years. It represents a certain desire to possess it. Earlier we talked about the Saeco cycling team. Last year I visited the San Severo Chapel in Naples where they keep models of the circulatory system of a man and a woman. This visit and the fact that I like biking somehow inspired one of my last works, a painting depicting a skinned body where only the muscles remain visible, like the suit worn by Mario Cipollini during the time trial at the Giro d'Italia in 2001. I don't know if I can explain my process properly: I ride a bicycle, then I see something… things happen like that sometimes. In the specific case of Cipollini's muscle suit, I also thought it was a development from the zebra-striped ski suits of the German team: from an animal skin to a skinned human body. It is a bit like closing a circle.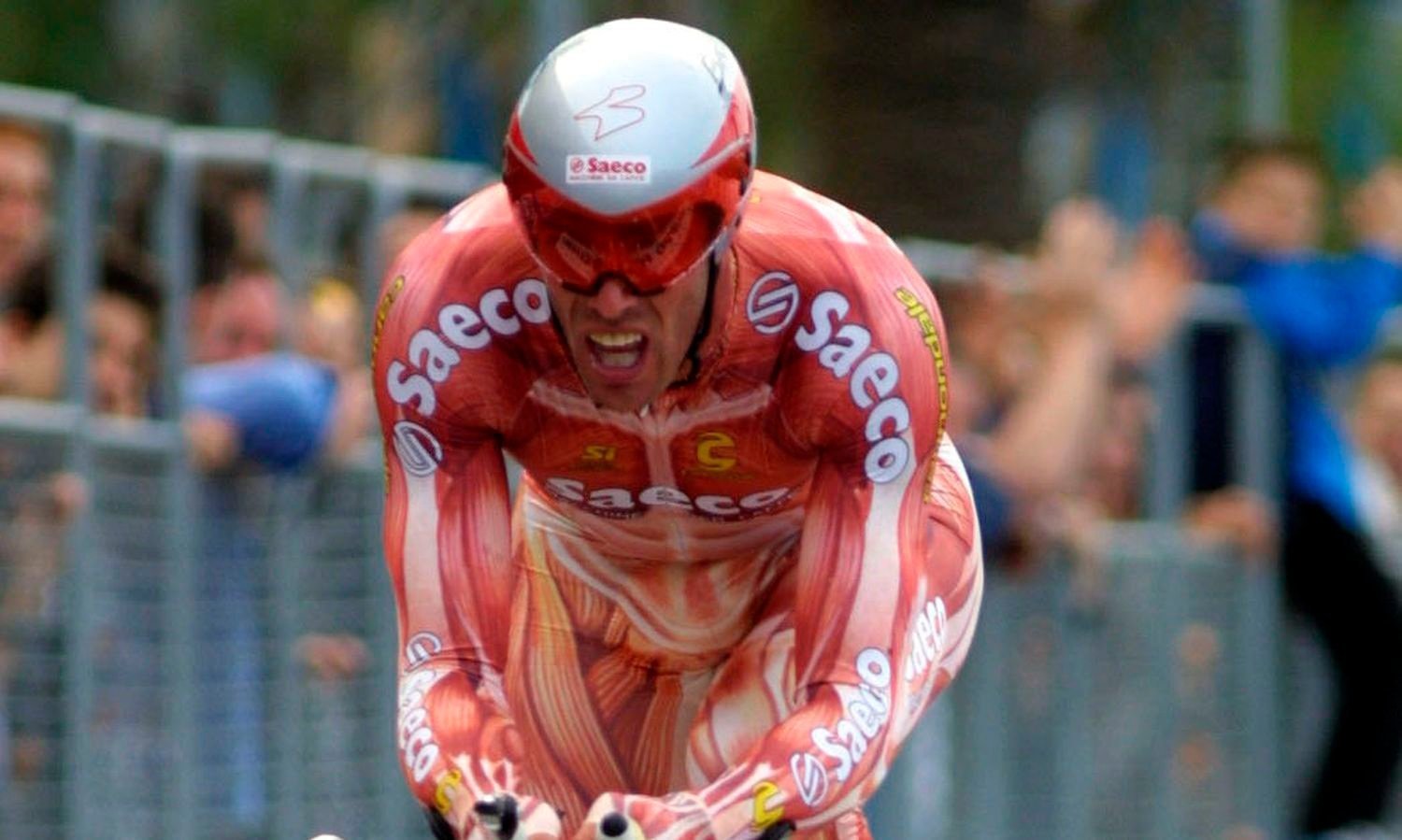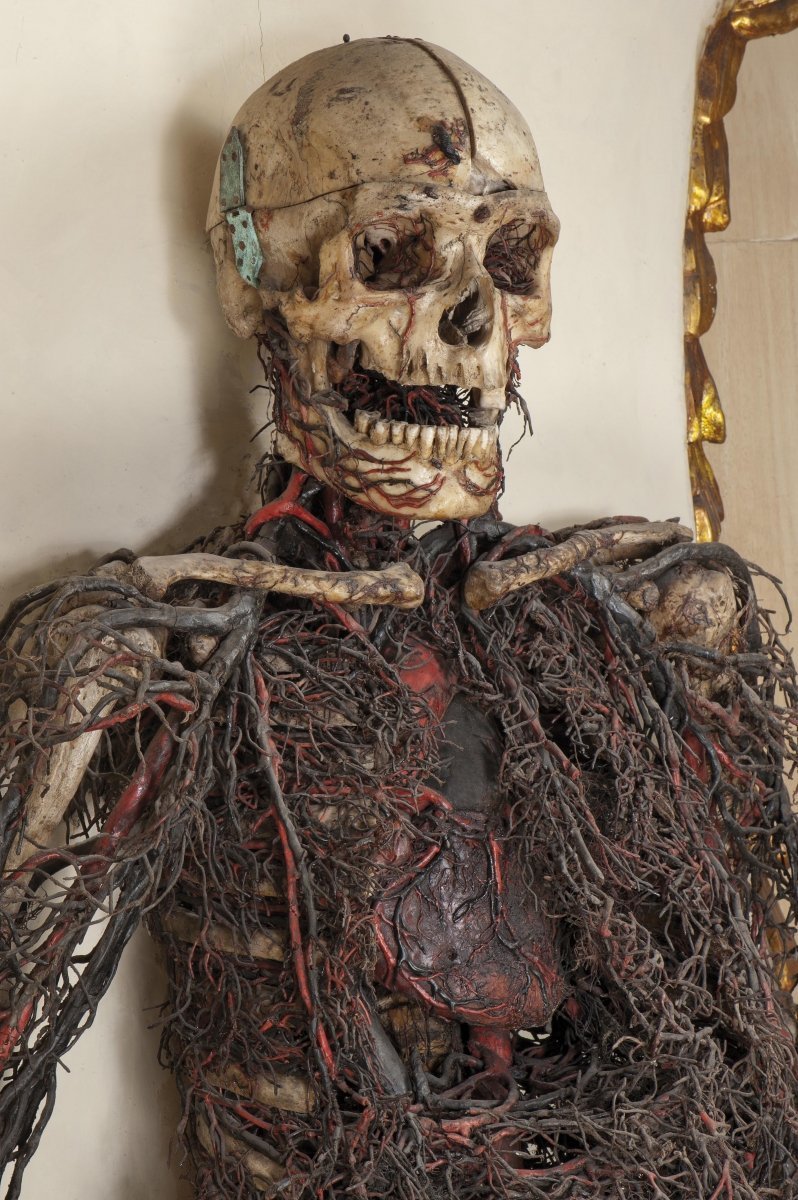 Francesco João: The skin, the muscle groups and veins of the circulatory system all have to do with the physical effort of a sport performance. I don't know why, but the first time I saw your work I also thought of the melting ice Toblerone by Olivier Mosset.
Sven Sachsalber: That's a beautiful work! I often check Mosset's art, I really like his way of working, like that of Steven Parrino… I believe they shared a studio at some point. There is a book by Bob Nickas I recommend titled "The Dept. of Corrections: Collected Writings 2007-2015" which gives you more information about that time period.
Francesco João: Many of the artists I like are linked to the music scene of those years, one of them is certainly Robert Longo.
Sven Sachsalber: Do you know what I like most about Longo? His work is only made of paper, with its lightness, and charcoal. That's enough. He keeps sticking to it. I like it when artists have a "dogma." That's also why I like Christopher Wool, or Francesco Lo Savio, who I appreciated after someone gave me one of his catalogs; and obviously Alighiero Boetti, who might be my favorite artist.
Francesco João: What artwork would you like to own?
Sven Sachsalber: I would choose one of Boetti's embroideries.
Francesco João: Those are wonderful, especially the small ones. In my opinion the 30 x 30 cm ones are the most beautiful.
Sven Sachsalber: A curator recently invited me to participate in one of these online projects with a gallery that has a stock of Boetti's works. I proposed to the director to exchange my work for one of Boetti's tapestries, with the promise that I would return it to him after my 54th birthday, the same age of Boetti's death.
Francesco João: I will give you a ring if I pass by New York.
January 24, 2022