Artist-run spaces in Europe today
Piero Bisello & Stefano Pirovano
A landscape of artist-run spaces active in Europe today, testimonies from the interstice between institutions and market.
Countless words have been written about artist-run spaces, initiatives that have existed at least since the 19th century (think of Courbet's Pavilion of Realism just to give an early example) and stretched into the 20th century too (think of the politically engaged artist projects of the 70s like A.I.R. Gallery in New York). Stuck in between the institutional and commercial art worlds, artists still today rightly wish to take matters into their own hands, creating what Lotte van Geijn calls the "art world's topsoil," or inverting the metaphor, what we like to consider as the roots of the art infrastructure: opportunities to show art that are, to some extent, freed from both market obligations and state propaganda.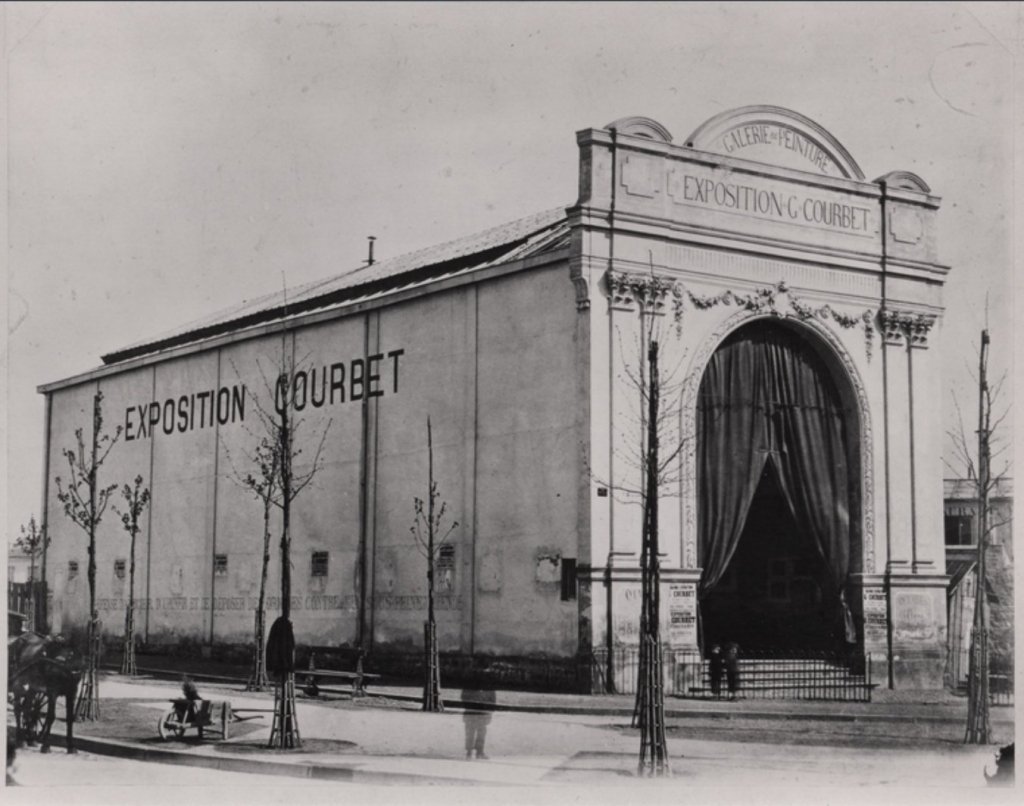 As any gardener would tell you, if the roots are sick the plant will suffer. Knowledge of artist-run spaces becomes crucial to understand what is happening in the jungle on top of them. Moreover, surveys about artist-run spaces are a bit like seismometers: they need to run regularly, and you need to keep an eye on them just as much. This article wants to give one of those looks at the zigzagged line recording earth movements on paper, so to speak.
The selection of initiatives in this survey followed a few criteria. With the proviso of sticking to European spaces, and accepting the fact that perfect inclusion is never possible, it tries to cover diverse contexts and projects. From bigger to smaller cities, from older projects to newborn ones, from centres to periphery, it hopefully forms a current landscape, collecting testimonies from those who are populating it. We sent some questions and got some answers. What follows is a collage of them, tuned to give an idea of artists' desires and their materializations, a snapshot of a few opinions about how art can be exhibited in the interstice between institution and market.
***
Cory John Scozzari has been running Cordova since 2016 with a base in Barcelona for about three years. From his initial storefront close to the centre, he has now moved the project to a large scale industrial nave in La Marina/Zona Franca, and is working with a group of artists and art initiatives to set up a multidisciplinary art center which will house Cordova and various other platforms. Hailing from the US, he lived in London where he co-founded another artist-run space called Jupiter Woods, and then continued his activity in Vienna where he took up an institutional job, whose salary allowed him to run the program in his apartment. As of now he is actively fundraising from local and international governmental bodies and private foundations, and is implementing a membership scheme and an edition program.
Focusing mainly on solo shows, Cordova has a true international program, and the space has hosted local artists only a couple of times. Scozzari told us that artist-run spaces in Barcelona concentrate on the local scene and he sees his role as filling a gap of representation of international and diverse practices there. At the same time, he is aware that inviting only artists from wealthy countries where artist support is solid, think of the Netherlands, Switzerland, or Scandinavia, might lead to issues of inclusion too. Back in Vienna, having a job as an assistant curator in an institution, it was interesting to hear from Scozzari that one of the motivations to maintain his own concurrent project was to be free not to justify every single decision in his practice, which is for him a large part of daily institutional work.
Active for about three years, Pina was founded in Vienna by artists Bruno Mokross and Edin Zenun, who told us that one of the first reasons to run a space was to respond to lack of exposure for their friends. They took things in their own hands and have filled this gap ever since. Mokross and Zenun are also among the initiators of an index of off-spaces in the Austrian capital, which sort of unionized the sector in response to the election of a right wing government a couple of years ago, and the fear of funding cuts for the Viennese art scene–Pina and several other artist-run spaces in Vienna are publicly funded.
It is compelling to hear how Mokross and Zenun feel part of a generation of venues in town that started their projects more or less at the same time (Kevin Space to give but one example), some kind of like-minded wave, which interestingly comprises commercial galleries as well, such as Gianni Manhattan, Sophie Tappeiner, Felix Gaudlitz, and Exile. Compared to a city like Brussels, which is characterised by strong borders between scenes, institutions, galleries, communities, what we understand from the experience of Pina is that Vienna might be more mixed in terms of audiences, and cooperations might be broader.
Copenhagen-based Simian is an artist-run space founded by Christian Vindelev, Jan S. Hansen, Toke Flyvholm, and Markus von Platen in 2020. Unlike most artist-run spaces, which for economic reasons tend to be small in their architecture size, Simian is housed in rooms (1000+ m2) that look like those of large institutions or bluechip galleries. Located in a newly built part of the city, populated by small condos, offices and the largest shopping mall in the entire Scandinavia, Simian is situated under an artificial lake in the middle of corporate-looking architecture complexes. The founders told us that the opportunity to use this space, which was empty for a long time, drove their choice of starting a project. They said the space was just too good not to go after it, and motivations, ideas and ambitions came afterwards.
The Ørestad neighbourhood itself plays a role in Simian, which in the mind of its founders should activate this otherwise dormant, corporate suburbia: some kind of reversed gentrification. Also interesting is the way Simian's founders see the relationship between their own individual practices as artists and those of organizers of the project. They mentioned that the two could cross-pollinate, and that the artist-run space could at one point become some kind of day job, considering it is properly funded with Danish structural subsidies and private funding too. In a world where many artists already survive thanks to their day jobs, Vindelev, Hansen, Flyvholm and von Platen seem to be creating their own, which will follow their own artistic vision and needs.
MMXX is the project of artists Daniele Milvio and Emanuele Marcuccio, a gallery space at their studio in Milan opened only a few months ago. MMXX proposes exhibitions of authors, not necessarily recognized as artists, mainly from the 20th century, personalities with little or no recognition and exposure today. Milvio mentioned to us that the selection follows "principles of affinity and feasibility."
Their interest in forgotten European art from the 20th century feels like one of the most precise curatorial identities for an artist-run gallery, yet Milvio told us it stems from specific opportunities and knowledge within the field, and there is no guarantee MMXX will not loosen up its curatorial line in the future.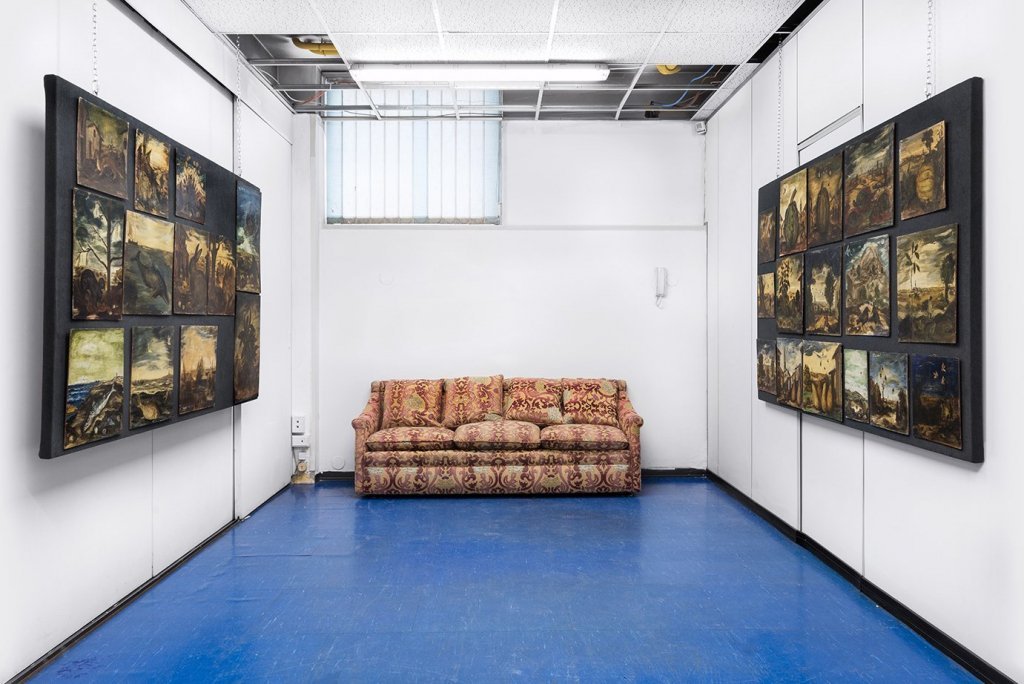 Mauro Cerqueira and André Sousa started Uma Certa Falta de Coerência (A certain lack of coherence) in 2008 in Porto, naming the project after a book by Jimmie Durham, which contains the artist's political pamphlet on how artists should take things in their own hands against the rich and governments: a true statement of intentions, some sort of meta-space. The program has included a few currently established artists from both Portugal and abroad, as well as names from the local scene of the city.
In an interview in La Belle Revue, Cerqueira and Sousa explain the sense of belonging to Porto, the fact that, as artists and organizers of a space, they are surprisingly asked to justify their choice of staying in a city seen as provincial in the eyes of the art world. They believe that even though there might be more artist-run spaces now than ever before, what is really different is the distribution of their work, now happening online and therefore beyond the locality of physical borders.
Even if Berlin might no longer be the undisputed capital of the European art world, the number of artist-run spaces in the German capital is overwhelming. We chose to feature Kreuzberg Pavilion because of their compelling approach on issues of localism in an otherwise hyper-international context. Lisa Schorm and Heiko Pfreundt inaugurated their space in 2011, and have taken care of the program ever since. They told us they network translocally, where "the translocal level is meant as the various neighborhoods in which project spaces are located." They say that in a city like Berlin, so prone to gentrification, "project spaces and artist initiatives generate attention and can appear invasive. Therefore it is always good, if a certain group from the neighbourhood knows what the events are about, so that they can mediate to others."
Kreuzberg Pavilion is financed through public subsidies and selling artworks is no option for the founders, who told us that they "are not interested in the logic of the art market, but in the joint exploration of an artistic economy, which meant not exhibiting any more insured artworks and not starting any more paperwork with commercial galleries, questioning a need for completed artworks. There is an increased interest in artistic contributions that could change within the exhibition or disappear completely in the course of an evening." They continue: "Many project spaces are made by people who work for galleries, biennials and institutions on the side, and whose program focuses on what their normal activities exclude. So we are dealing with many professionalized people who seek distance from the usual forms of art utilization and who have retained their pleasure in provoking irritation."
Madli Ehasalu created Gallery Mihhail in Tallinn in 2016 along with her creative partner Sven Parker. After spending some time in Amsterdam, she moved back to Estonia with the motivation to bring the attitude in the arts she had experienced in the Dutch capital. The blueprints for her projects feel far from the West though. She mentioned that she latched "onto the tradition of Soviet apartment exhibitions: underground exhibitions that worked to undermine the communist ideology at the time, where people knew their existence only from word of mouth." She continues: "As the concept grew to our tailored fit, we have made 4 group exhibitions all in different apartments and we call ourselves a nomadic apartment gallery."
Interestingly, her model pulls away from state support, which is otherwise more easily accepted by artist-run spaces in Western Europe. It is not so much an issue of availability of it as it is of politics: "My preliminary observations tell me to divide reasons for organizing our apartment exhibitions into political, ideological, economic and institutional. Ideologically we present young artists and art consumers who are not supported by the ruling order (i.e public funding, existing networks and power plays etc). Our mode of curating is based on Kvartirnik's which took place in Moscow and St. Petersburg art circles from the late 1970s and reached their climax in the mid-1980s." As to the issue of local vs international reach, Ehasalu says she is not yet active with a large foreign audience and she has not yet considered international exchanges such as fairs, though she might change her mind in the future.
Warsaw-based Stroboskop was founded in 2016 by Norbert Delman, Agnieszka Delman, Przemek Strozek, Franek Buchner, and Jacek Słoniewski. Katie Zazenski joined the team in January 2018 and Martyna Stołpiec joined in June 2019. The space is currently co-directed by Stołpiec and Zazenski, who told us that for her, "one of the most significant exhibitions in the space has been LEZBY in June/July 2020, as two days before the opening, President Duda declared the LGBTQIA+ community nie ludzie (not people), an ideology worse than communism."
With many Polish artists in the program, the space wants to offer greater visibility of perspectives that are not well represented in the national dialogue, yet their network is nonetheless quite international: some kind of "split identity," as Zazenski says. The project is entirely self-funded for the moment, which for the organizers is far from being a limitation. Zazenski confirms that at Stroboskop they remain wary of any kind of structure that would force them to become more rigid, that would kind of shadow an ability to remain fluid, which is what they believe to be the most critical aspect of what they do and their role in the community. In their mind, this is the role of artist-run spaces within the art world.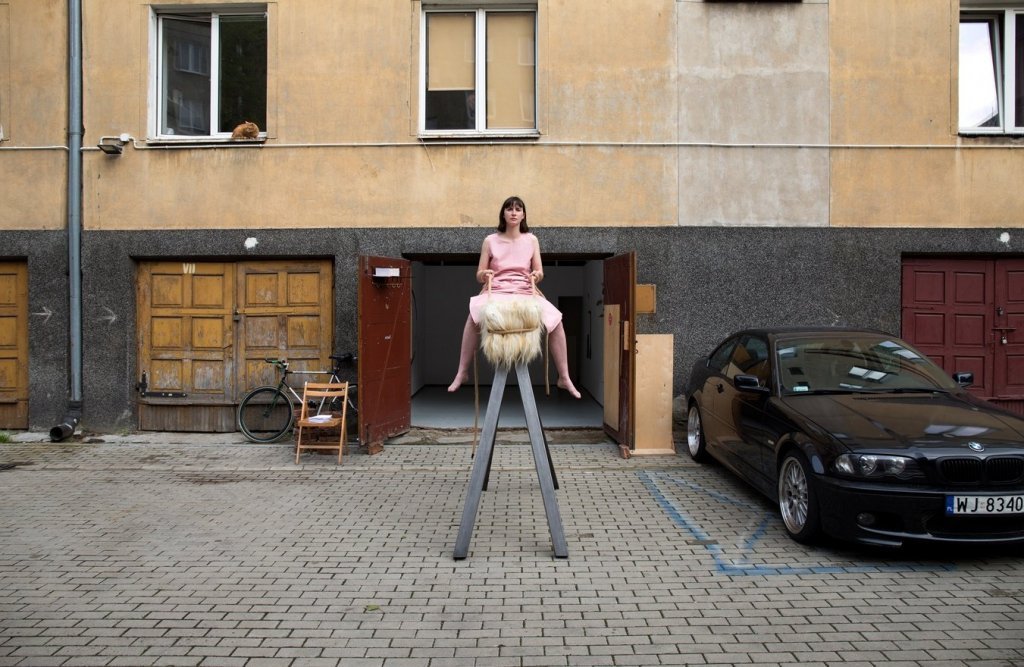 Goswell Road in Paris is the brainchild of Coralie Ruiz and Anthony Stephinson, who also work as an artist duo under the moniker Ruiz Stephinson and are somewhat newcomers (from London) in the French capital. The space is located in their studio in the 10eme arrondissement. The title of their first show Fuck The System is indicative of a perspective that wants to stand outside the established French scene, a platform used as a means to push alternative histories, introduce unknown artists, explore the work of artists that did not necessarily consider themselves artists. The founders say that Goswell Road is an intrinsic part of their practice as artists, in many ways a living, breathing, alive work.
Their curatorial identity is especially defined: "In the last year or so we have been researching the idea of archives/archiving, and presenting archives in many different forms. The first archive show we presented was Chris Korda's 'Church of Euthanasia'. Commonly referred to as a cult, the Church was actually a recognised religion in the US in the nineties, and was really a climate awareness group. We then presented the personal archives of Thomas Cap de Ville, a private French artist who turned his own ephemeral archives into handmade artist books, comprising everything from human hair and pharmaceuticals to sweet wrappers. His approach is fetishistic and this personal archive represented a life change for him from youth to adulthood. We presented several other archives from different angles and the most recent expansive archive was that of Richard Torry, a legendary underground queer figure from London who started a band with Leigh Bowery in the 90s. His practice encompasses everything from fashion through music to performance. His real work is his ability to connect people, and his patience and generosity when nurturing their talent." Goswell Road's most recent project titled MASS, which was presented in the context of another artist-run initiative in Vienna called Haus, explored the idea of contemporary magic, ritual, and the place of the marginal. Altogether, it seems to us that Goswell Road's concept exhibitions are strongly formulated, a rigorous intellectual effort typically found in larger art venues, a proof that distance from institutions doesn't mean anarchy.
Not all the artist-run spaces start as such. The case of Sgomento is special insofar as the artists (Marco Pio Mucci and Matteo Pomati) were first involved in publishing, more precisely artist comics. Since 2017, Pio Mucci and Pomati have been asking guests to design a comic book from cover to cover. Quasi mid-career artists with great international visibility such as Kaspar Müller and Camille Blatrix figure among the invitees. At the same time, Pio Mucci and Pomati's initiative took the form of a rather itinerant curatorial platform, almost some kind of art-facilitating enterprise that has travelled across places as diverse as Paris, Milan and San Francisco, collaborating with different personalities along the way.
For their more stable gallery space, the artists behind Sgomento have settled for Zurich, where they are now organizing exhibitions in direct collaboration with former Mousse Magazine editor Francesco Tenaglia as an art director. The first show titled Caspar opened in September 2020: a group show with works by Susan Howe, Vera Lutz, David Horvitz, with a short text written by Trevis Jeppesen. The versatility and malleability of a project like Sgomento is indicative of the artist as a curator today, where by curator we mean the maker of junctions, and the experimenter in exhibition making, rather than the carer of existing collections and institutional intentions. For these figures, internationality is the beginning and the end of their credo. In the middle, there is their Instagram stated "aim to open a conversation with the thriving local creative community through exhibitions, presentations and other initiatives."
October 7, 2020