Cinzia Ruggeri by Dino Buzzati (anno 1960)
Piero Bisello
An English translation of Dino Buzzati's text for the first exhibition of Cinzia Ruggeri in 1960, where magic realism meets art writing.
Not long ago we published an original English translation of a 1977 text by seminal Italian art historian Paolo Fossati about Renata Boero. We found the text remarkable for many reasons, especially for the way it gave an idea of art writing at the time, at least in Italy. Through the text, Boero's painting turn into a trace of theoretical debates: the outdated yet compelling philosophical argumentation of Fossati. With the same spirit of re-discovery, we here approach an exhibition text by Dino Buzzati from 1960, in which the so-called "Italian Kafka" gives an account of some works by Cinzia Ruggeri on the occasion of her first exhibition at Galleria del Prisma in Milan.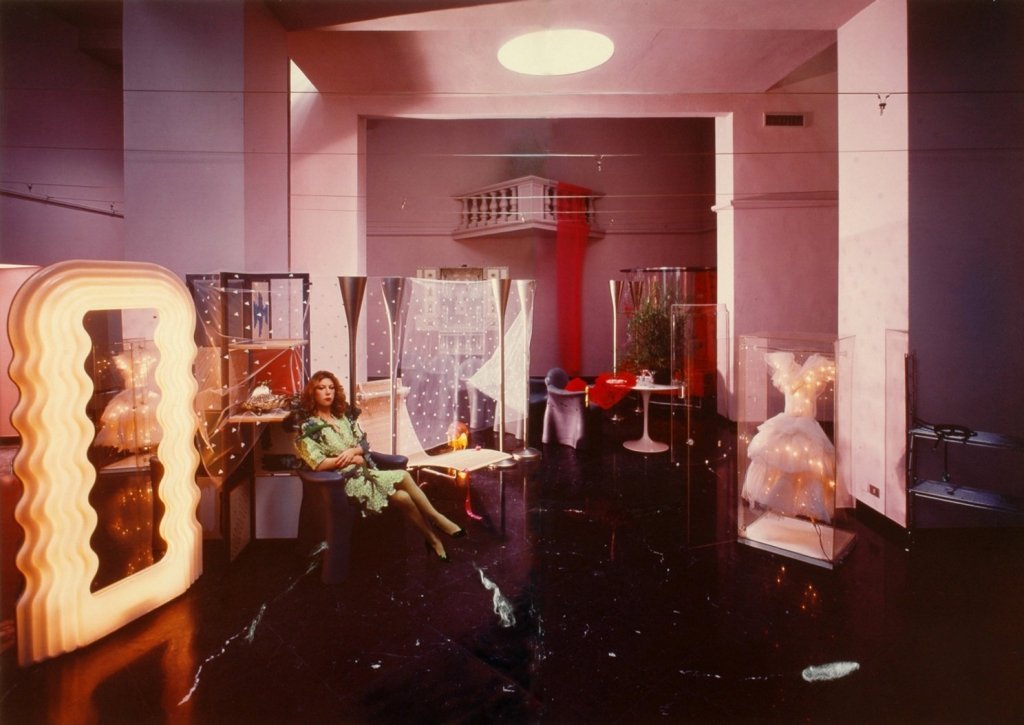 Buzzati was already an established figure of Italian literature at the time. His masterpiece The Tartar Steppe had also been circulating abroad for a decade or so, granting him recognition across his national borders. His fame in Milan was undiscussed, also thanks to his artistic work. An active painter for some years, he would sometimes consider himself an artist even before a writer, regardless of which box his readers or viewers wanted to put him in. His stable career as an art critic for the major newspaper Il Corriere della Sera in the 1960s was somewhat strange, as he approached his position as an art writer rather casually, avoiding technicism and art theory for the sake of a prosaic and accessible style instead. His quasi-fiction text for Cinzia Ruggeri could not be further from the complex concepts and haughty tones of Paolo Fossati: with Buzzati the art writer becomes the artist writer.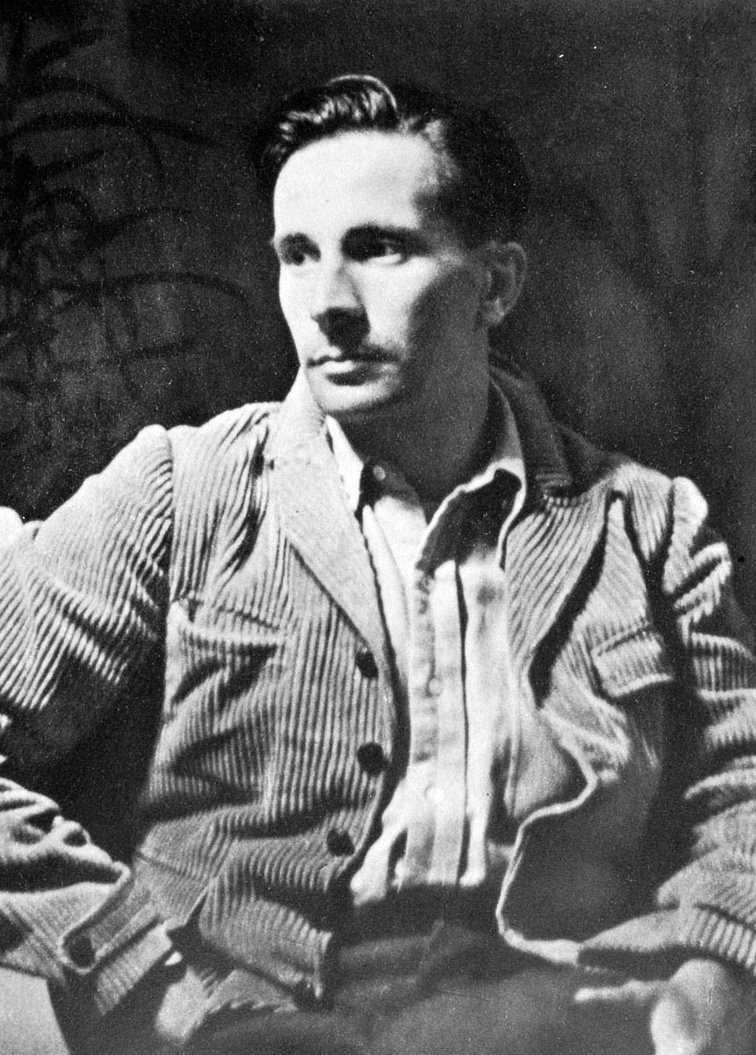 The other side of the coin is of course the very topic of Buzzati's text, that is the work of Cinzia Ruggeri. Almost a teenager at the time, Ruggeri is framed as an artist that paints, at least as far as we understand from Buzzati's magic realistic descriptions of the works on display. It seems no pictures of them are available today. In fact, they might have never been taken. Buzzati's text is now an exercise for our imagination, trying to picture Ruggeri's earliest works from what we see of her long career today. Our best clue to grasp these invisible works is the way in which the artist's energy would materialize much beyond the art world for 60 years, expanding into fashion, design, scenography, performance.
Did her paintings at Galleria del Prisma look like her later endeavours? Thanks to Buzzati's words, the question might be irrelevant. Eventually, what transpires in Buzzati's text is how the persona of Cinzia Ruggeri counted as much as her work. Buzzati must have grasped this feature of the artist, directing his writing towards an eccentric profile of a charismatic human being, from her furniture to her sleeping habits, from her dreams to her pictures. Those who have had the chance to see her retrospective exhibition at Casa Masaccio this year would understand how Ruggeri's own aura was the necessary condition for whatever object or performance she would produce. There is a video portrait of the artist by Georg Brintrup from 1986 in which she declares that "the only way to survive is not to have a temporal identity." Buzzati's dated yet contemporary text about her work, here translated in English for the first time thanks to the help of proofreader Olivia Taylor, blurs that very temporal identity of Ruggeri, helping her survive today.
***
Cinzia Ruggeri is eighteen. She paints. She lives in Milan on Piazza della Repubblica. There is an upright piano in her house, a quite good one, but she doesn't play it. Even other people don't play it very much. It is made of light wood.
One day, returning home at dusk (the time probably has its importance), she found some notes scattered on the floor around the piano, mostly demisemiquaver: they were well shaped, about the size of a walnut.
Cinzia thought that someone must have played the piano in her absence, someone rude, crumbling music all around as the brutes do. She wasn't too bothered. There was no one in the house to ask anyway, and later this strange event slipped her mind.
In the morning however, having woken up very late as usual (she never goes to sleep before 2.30/3 am), Cinzia found even more notes around the piano. She called the maid: "How come, Maria, you didn't clean under the piano?" "Of course I cleaned, Madame. I did it last night again. I never saw so much filth. Only if you knew what an effort it was. They weighed like crazy, those things. And what a noise they made when I threw them down the garbage chute. The doorman even buzzed up to complain."
The matter was far from clear and in any other household there would have been further investigation, but Cinzia is a very intelligent girl and she immediately understood it was a sign.
This is how the notes first entered her life, a story that is two years old now. Those pleasant ovoids, first scattered in the corridor under the piano are now found in Cinzia's room too, under the bed sheets and in the cabinet drawers, as well as in her dreams before dawn. They became bigger, more compact and heavier by the day, until Cinzia realized they were not music notes but stones, thousand-year-old pebbles, smoothed by water, wind, time and thought. A distant day they met a girl named Cinzia in a skyscraper in Milan.
As we can see in some paintings in this exhibition, Cinzia's stones have now assumed considerable proportions. Some are as large as a human head, some as a two-month-old pig, some as a fully blown bagpipe. They agglomerate to form their special architectures. They have an authoritarian spirit, they are in control of the situation, they have a personality. Cinzia should be satisfied in my opinion, and keep them happy. These stones benefit her, they offer her a ubi consistam, their repertoire might not be already over. Who knows how many and what kind of new developments they will devise if flattered a little.
However, we know how restless young people are, especially nowadays. Those beautiful stones, which Cinzia loved so much, and still loves, oppress her at times. She feels overwhelmed and dominated by them. That's when she rebels, attacking them, trying to break them, to liquefy them, to pulp them, to disintegrate them ungratefully, sometimes with success. The stones decompose into cotton wool or steam, into filaments, into mucilages that no longer have anything human.
That is not it. Other days, perhaps the lucky ones, Cinzia starts to rain. She becomes a whole vertical stream, beating on the piles of stones to disfigure them, melting them and reducing them to confused, hallucinated ghosts, to haunted puddles, on which sudden lights shine with long, painful reflections, as in the famous railway poem by Carducci, so to speak.
It is up to the critics to speak their mind about the pictorial, the material, etc. In my opinion, Cinzia's rainy outbreaks are not bad at all. I would advise her to dig in, without forgetting her good and honest stones (the music notes are long forgotten now). Those who met her say that Cinzia is a little crazy. Who knows what new and unpredictable loves she is already thinking of. Time will tell.
November 25, 2020