Villa Lena (Evstafieva) + Jerome Hadey: a cultural experience
Stefano Pirovano
A residency for artists, a hotel and a farm coexist at Villa Lena, supporting each other thanks to Lena Evstafieva and Jerome Hadey's vision on creativity.
Thanks to Lena Evstafieva and Jerome Hadey Villa Lena opened to the public in the spring of 2013 with an ambitious and innovative mission: to create a sustainable system that would combine a hotel structure, the Hotel Villa Lena, an agricultural estate of 1300 hectares, and a residency for artists, sculptors, painters, designers, musicians, writers, video-makers, but also cooks and yoga teachers. Entrusted to the Villa Lena Foundation, the residency offers the opportunity to live and work at Villa Lena for six weeks. During this period, the residents infuse the site with the energy, charm and character normally reserved to the art hideouts. This is what makes the time spent at Villa Lena inspiring for anyone there.
Although inexplicably rare, there exist other examples of hotels that can boast the presence of artworks worthy of being defined as such. We can think of the Fife Arms Hotel in Scotland, recently acquired by Iwan and Manuela Wirth, or the restaurant of the Grand Hotel Majestic in Bologna, whose vault was frescoed by the Carraccis. Yet fewer are the places where, besides the artworks, one can find a constant presence of their creators, of that very special character and energy we have been talking about in relation to Villa Lena.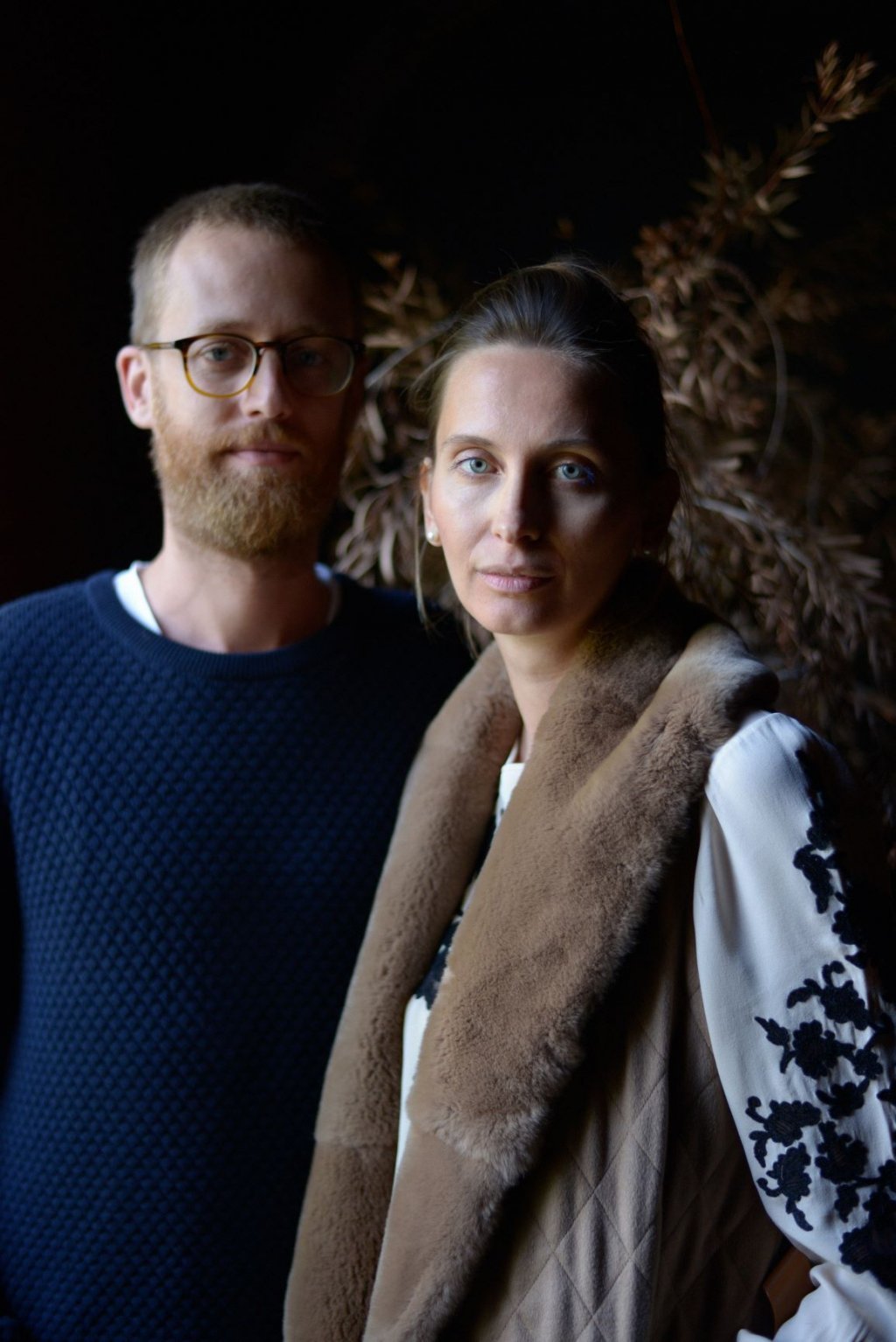 To confirm how much the inventors of Villa Lena care about this atmosphere, we can just mention that the building of greatest architectural value on site, a late nineteenth-century villa that has retained some of its original furnishings, is used for the artist residence. The studios and workshops are located in the former stables, now perfectly equipped ateliers for music, video, ceramics, woodworking, or painting. The hotel—though the word "hotel" here seems diminishing—is situated in the remaining buildings, renovated with a touch that we would define as "Vervoordtian," although not so much for the capacity to bring the past into an elusive present, or to transform philosophical principles into extraordinary marketing tools, but rather for the ability to give identity to imperfection. This is what we all ask from art. In the end, Hotel Villa Lena is Vervoordtian in terms of method rather style, which is decidedly less dramatic than the one adopted by Vervoordt in his Kanaal's project for example.
[Here is our interview with Boris Vervoordt about Kanaal. Ed].
Villa Lena is the creation of Lena Evstafieva, daughter of the estate owners, contemporary art collector and a former curator at the Garage Museum in Moscow. Along with her in the project is Jerome Hadey, a DJ, visual artist, and an audio recording enthusiast. Lionel Bensemoun, former owner of the late (2016) Le Baron Club in Paris was also part of the team until last year. We met Lena Evstafieva and Jerome Hadey, wife and husband, at different times during our stay, which took place in early summer 2020 – when among the creatives in residence were the fabric designer Chiara Leto and the artist Lulu Wolf, about whom we hope to have the opportunity to write soon.
How has Villa Lena evolved since it opened to the public?
Lena Evstafieva: The basic principles and objectives have remained the same, but we have worked to develop a structure that has in the meantime become more efficient and inevitably more sophisticated. From the point of view of creativity, the space for the exchange of ideas that we wanted to create at Villa Lena has gradually become more complex and multidisciplinary. It's all about the details. For example, the residencies initially lasted two months. We later realized that while for the younger artists this was a precious opportunity, for the more established ones, and therefore busier, the time commitment was too long. After several attempts, we have now settled on the six-week period, which seems the ideal fit for everyone. We also realized that in the case of mid-career artists we needed to offer hospitality to their families as well, so we activated a special section dedicated to them. As I said, these are details, but also the things that count in a project of this type. Only experience in the field allows them to be fine-tuned.
How do you imagine Villa Lena in 2030?
Lena Evstafieva: We want to keep on doing what we're doing. I hope the way we interact with the elements that are part of this project will change for the better. Through art and culture, we want to continue to touch the life of the people who come here. To make this happen we will have to continue to dedicate ourselves to this place with the same intensity with which we have done it up to now.
Could you be more specific?
Lena Evstafieva: We are aware that we are in Italy, and in Tuscany, and this is something we care a lot about. Villa Lena is part of a territory with which we are in close relationship. All of our suppliers are from here, and so are many of the people who work in the facilities. Each restoration, each new addition, is done in the spirit of the place, and in respect of its nature.
What about future plans?
Lena Evstafieva: We have many, although this is perhaps not the ideal time to put them into practice. We are thinking of creating a sculpture park, and we would like to work more with Italian artists, since until now we have favored foreigners. The sculpture park will rise around the ruins of the Toiano Vecchio castle, which is located on the highest hill of the property, now surrounded by olive trees. One of the models could be the Castello di Ama, whose park is not very large, but it is of great quality.
[Here is our map of the best sculpture parks in Europe. Ed.]
Shortly after talking to Lena Evstafieva and having heard her ideas and dreams, we met Jerome Hadey in the recording studio, surrounded by olive trees like the other ateliers. We talked mostly about music with him. Following his cue, we applied the principle of repetition that characterizes meditative states, something that is similar in all great religions as Jerome pointed out to us. He comes from djing, but he is also a visual artist. He told us that he is "too much of a musician for the art world, and too much of an artist for the music world." He has been working with audio recordings for two years. The night before our meeting he recorded four songs with Henry Grace, one of the musicians in residency. Listening to them made us understanding how authentic the creative component in the Villa Lena system is. It is far from instrumentalized. This is a difficult balance to maintain, based on exchange, integration, and synergy. The experience that this place offers is unparalleled and, above all, unclassifiable by traditional hotel standards. The culture with which they want to touch the life of the people who stay here is authentic. It is the culture reflected in self-knowledge, the most fruitful type of knowledge there is. To use a metaphor, Villa Lena is like a large swimming pool around which you meet, in which you immerse yourself deeply, to which you always return to do something more than getting a tan.
[Here is our interview with Leonard Koren, who devoted much of his work to gourmet bathing. Ed].
August 24, 2020