Art hotels: cultural experiences wanted
Stefano Pirovano
It's time for alternatives, not only to art fairs. We analyze art hotels as places for artistic experience beyond mere contemplation.
The forced absence of art fairs, combined with travel and museum restrictions imposed by the pandemic could lead art enthusiasts to seek different ways to experience art. There seems to be a growing number of places that offer hospitality, even for a prolonged period of time, where artworks are more than just "seen." Needless to say that the environment in which the artwork is displayed, its social context, changes the artwork itself. To give an example with wine, the same glass of Barolo tastes quite differently when drunk in La Morra or in a restaurant in Beijing. Just like wine, art also changes according to the people who are with us when we experience it. Starting from our analysis of a project such as Villa Lena, [Here is our article on Villa Lena. Ed.] we will give a brief account of so-called "art hotels," delving into more hybrid and potentially more innovative forms of art and hospitality. We are convinced that this is the moment for the art world to build new premises.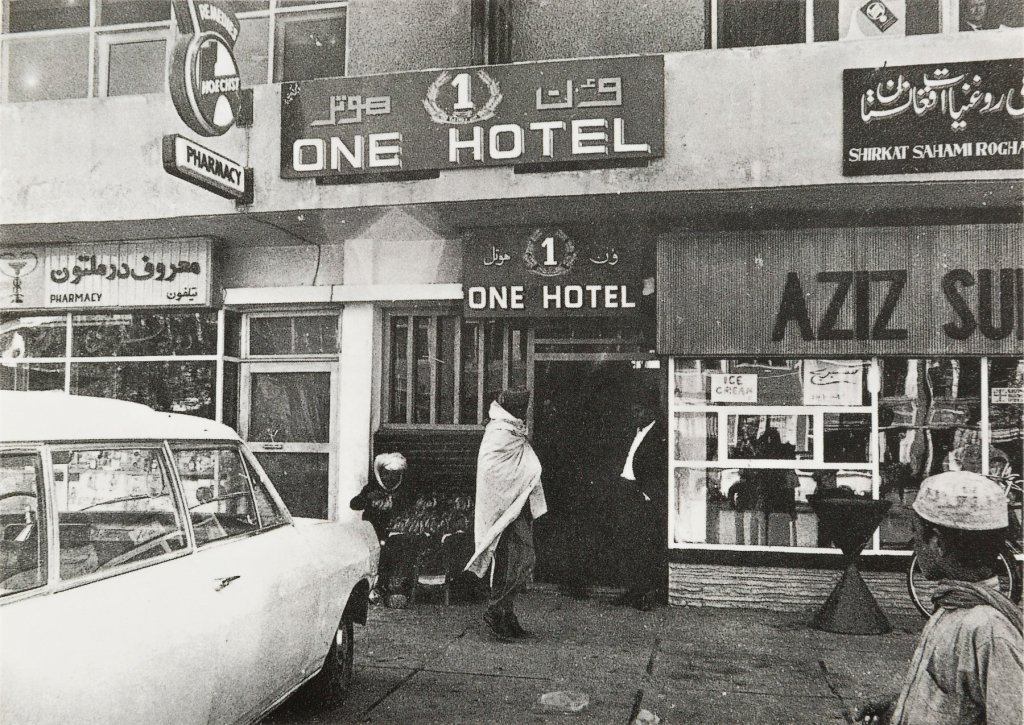 Among the most memorable art hotels there is the one founded by Alighiero Boetti in 1971 during his stay in Afghanistan, closed in 1977 just before the Russians invaded the country. Named One Hotel, it was located in the residential district of Kabul. To really get a sense of the place one can rely on the memory of Francesco Clemente, who visited his friend Alighiero in his hotel in the mid seventies. [Here is the study we dedicated to one of his works from that period, now part of the Maramotti collection. Ed.] The long investigation into Boetti's project carried out by another artist, Mario Garcia Torres, later resulted in an exhibition entitled Boetti's lesson: in search of the One Hotel Kabul, held at Museo Madre in Naples in 2013. Today what remains of the One Hotel is but testimonies and art projects.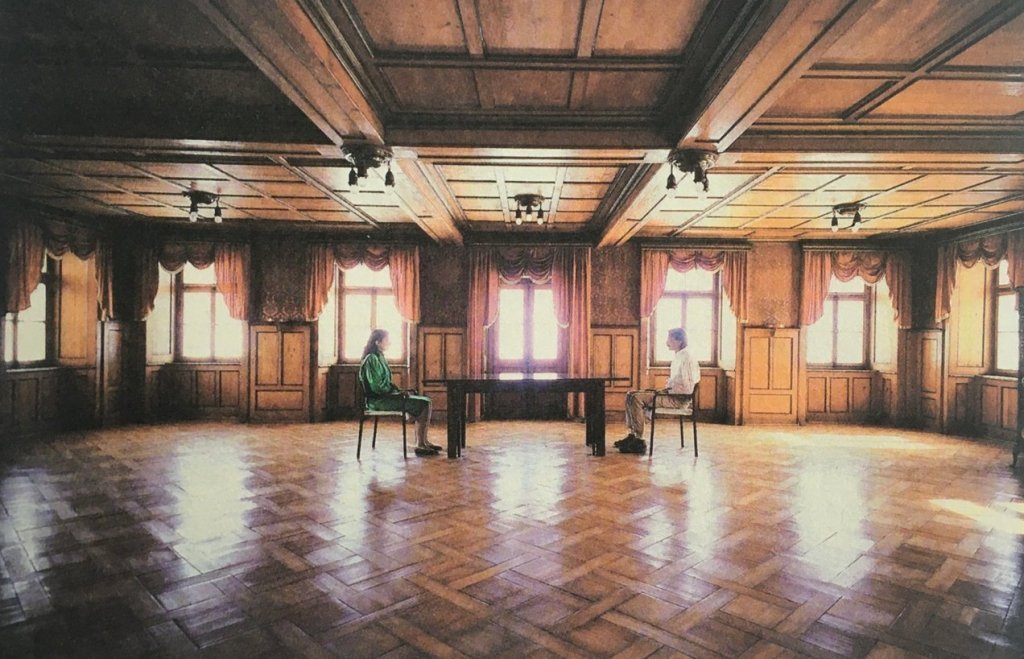 The same could be said of the Furkablick, located on the Furka Pass in Switzerland in between the Rhone and Rhine valleys. The hotel was bought in 1988 by the gallerist Marc Hostettler, who wanted to turn it into a contemporary art venue. The project did not last long, despite the eminent personalities called to intervene on the structure, from Daniel Buren, to Panamarenko, to Rem Koolhaas. The architect and philosopher Gideon Boie made an in-depth analysis of Furkablick, which later became a book entitled One day at the Furka Zone (Koenig, 2019). From an economic point of view, the result may not have been the expected one, and perhaps, as Boie points out, it was necessary to pay more attention to the role of Panamarenko, who like Boetti in Kabul had made the so-called Dépendance of Furkablick into a sort of personal temple. The narrative produced by the events in those years on the Furka – thanks also to the interest of collector Alfred Richterich – has become an indelible part of the identity of the place, a mythology also partially constructed by the work of artist Thomas Rodriguez, who still today continues to collect documents and forgotten traces of the project – see the book Furkart Ephemera by Thomas Rodriguez, Capture Editions.
More recently, Iwan and Manuela Wirth acquired and refurbished the Fife Arms Hotel in Scotland. Even in this case, we cannot speak from direct experience, but two concepts expressed in the short introductory text on the hotel website clarify their approach. That is, art is considered a "central aspect of the Fife Arms Hotel experience," so much so that more than 14,000 works – ancient and contemporary – have been "carefully integrated" in every room, corridor, and corner of the building. The collection of the Five Arms also includes works related to the local history as well as site-specific pieces, for example the cycle of paintings with which Guillermo Kuitca decorated the Clunie Dining Room. [Here is our essay on great contemporary pictorial cycles. Ed.] Beyond its aesthetic appearance, the hotel is fully functioning and includes all the necessary features of luxury hospitality, which were missing in Boetti's hotel or at the Furkablick. At the Fife Arms Hotel however, art inevitably has to deal with commercial matters, without which the vision of the Wirth couple would certainly not be sustainable.
A similar argument could also apply to the Hotel Castell in Zuoz, the Byblios Hotel Villa Amistà in Verona, the Grand Hotel Miramare in Santa Margherita Ligure, or La Sirenuse in Positano, a hotel that is slowly creating its own collection. All these hotels have more or less extensive art displays. Yet like the Five Arms Hotel, and unlike Villa Lena, which remains a unique case, they are first and foremost places for luxury tourism: certainly interesting experiences for the art lovers due to the presence of relevant collections, but not designed according to the works or to offer a truly different stay from a traditional hotel. Art for them is but the icing on a cake that would still be tasty without it. After all, not even the enchanting Niki de Saint Phalle's Tarot Garden, which might as well be the most expensive suite in the world, has never been used for this purpose. Indeed one could live in it: there is a bed, a bathroom, a kitchen, a dining room. Instead, it is only open for quick visits. The same goes for sculpture parks, [Here is our list of the best in Europe. Ed.] for which it would not be a big problem to exploit some kind of hospitality potential in their premises. Visiting a place, whether a gallery, a museum, or a sculpture park, is an experience of different duration and nature than a hotel stay.
Hybrid experiences do not seem to be missing though. Think of Galerie Zink in Waldkirchen, which moved to a small Bavarian village between Munich and Nuremberg, redesigning its activities to focus on artisan techniques without wanting to fully leave the art system. This structure has an equipped studio for artists to live and work, but it also has two apartments, furnished with artworks that change cyclically. They are intended for the reception of guests and visitors. Anyone wishing to spend some time in Waldkirchen would just have to go to the gallery website and book their stay. Similarly, people can have their experience staying at the art center created by Hauser & Wirth in Somerset not far from the famous spas of Bath. [We talked about it here. Ed.] The centre offers a large apartment for six people or the bigger accommodation at the Durslade Farmhouse. Gallerist Wilfried Lentz is building something similar in Brohl, a rural town an hour drive from Bonn in Germany. The project is still taking shape, and has been motivated by the need to offer a suitable place for the art collection of Lentz. However, we've been told the farm will also offer hospitality to artists, and perhaps to external visitors.
From the examples we have given here, several issues emerge and intertwine with each other: from the delocalization of contemporary art to the importance of site-specificity. These questions all have a common denominator, that is the experience of art beyond its typical places, whether art fairs, museums or galleries. Locations that are off the common tracks are perhaps more challenging, but also more rewarding in their being unique. This is especially true if an art experience can be transformed into an extended stay, where the physical context transforms into a social one too.
May 7, 2021